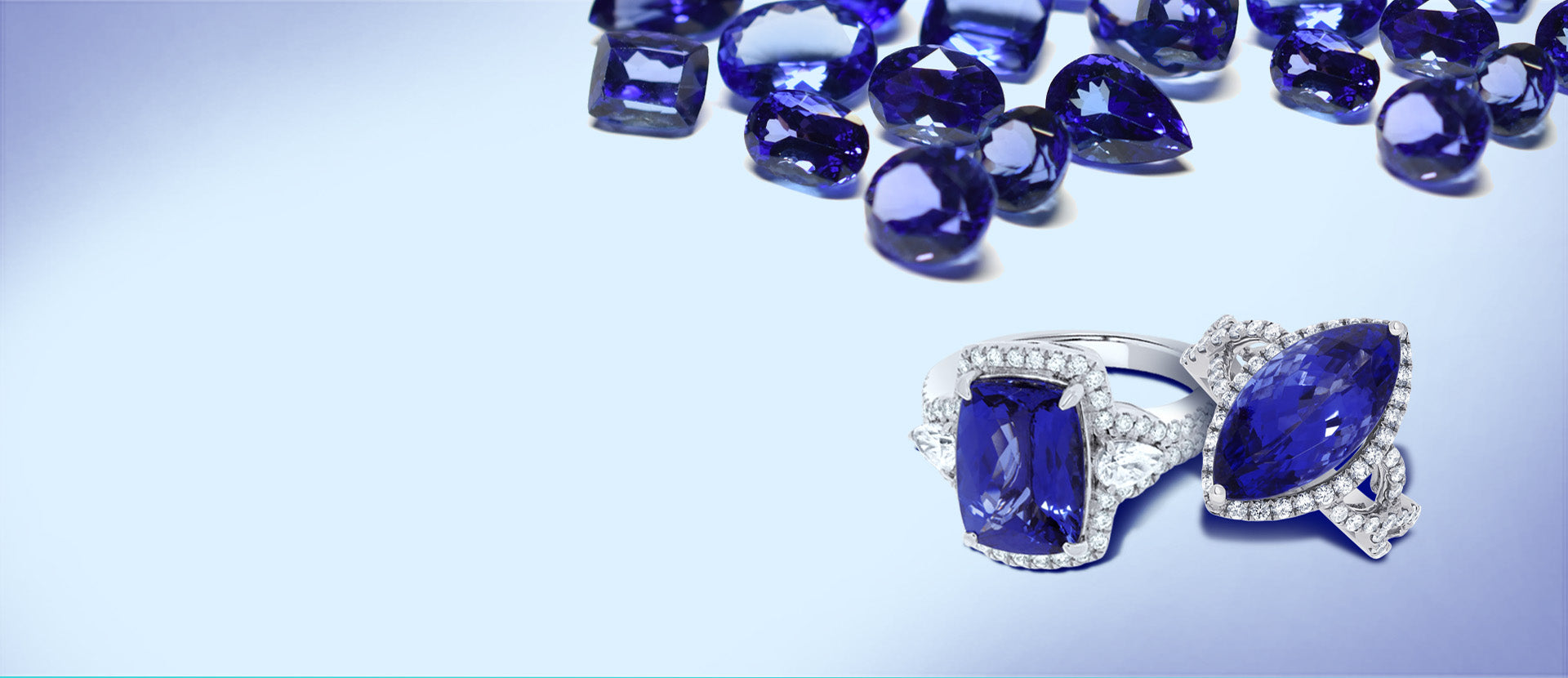 About us
Here at Top Tanzanite, we are a true "mine to market" manufacturer. Our exceptional Tanzanite gems are ethically sourced directly from the mines, then cut and crafted in-house, meaning you can trace each finished stone directly to the source. With 42 years' experience as one of the world's largest manufacturers of Tanzanite jewelry, we are blessed to have garnered the appreciation, respect, and, most importantly, trust of our cherished customers around the globe.
A Fascinating Gemstone
The discovery of Tanzanite is shrouded in mystery. But one thing is known: it is only found in one place in the entire world, an area no bigger than four square miles at the foot of Mt. Kilimanjaro in Arusha, Tanzania.

Direct From The Mines
From over half a mile into the earth, Tanzanite is extracted in its rough crystal form by local miners. As a United Nations Sustainable Development Goals-compliant company, with priority access to an exclusive mine, you are guaranteed environmentally safe, fair, and conflict-free gemstones from a trusted source.

Our Commitment to Quality
The Tanzanite rough then travels to Jaipur, India to be sliced into preform shapes, heated to bring out its signature blue-violet coloration, then shaped and polished to create the beautiful faceted stones we offer to you. Every finished stone is personally inspected and graded by our in-house gemologists, to ensure only the best pieces of Tanzanite are ready to be set into our one-of-a-kind jewelry.

Our Perfection, Your Triumph
Our finest Tanzanite is cut in Germany by some of the world's most highly skilled craftsmen known for their focused precision, creating masterpieces for you, our prized customers!
One-of-a-kind Designs
With sketches and 3D models, expert jewelers craft beautiful and unique designs. The polished Tanzanite stones are then skillfully set at our state-of-the-art manufacturing facilities in China.

Jewels that Dazzle for a Lifetime
From its extraordinary creation nearly 600 million years ago to our timeless gems, we offer the finest Tanzanite in a variety of shapes, sizes, and quality—directly to you. That makes our exceptional jewelry, made with only the finest gems, distinct. Located in the heart of the diamond district in New York City, our customer service center ensures you receive high-quality, authentic stones and jewelry, at the best price. Our Lifetime Warranty guarantees your jewelry will delight for years to come.